Page 2 of 4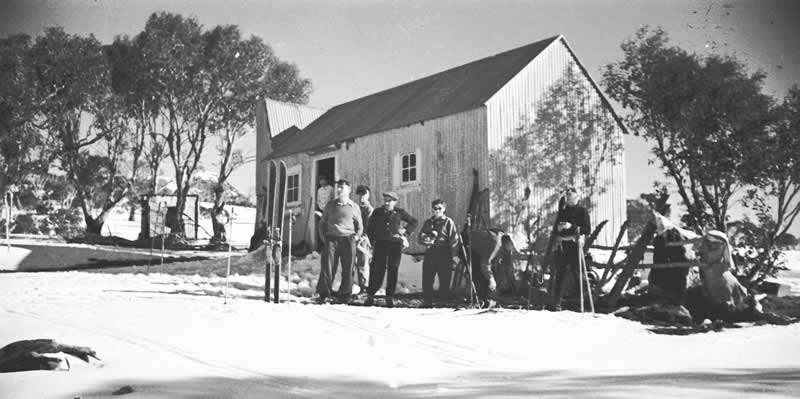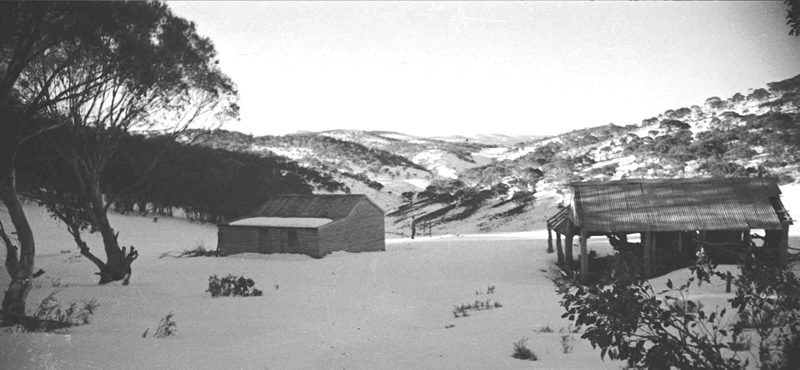 Other ski destinations included Tin Hut, Whites River Hut and the Main Range peaks Dicky Cooper Bogong and Mt. Tate. Longer trips were possible by over-nighting in the huts scattered across the snow country. Frank Leyden describes one such tour in 1944. The group carried packs and left Alpine Hut at 7am in perfect weather with a severe frost (18 degrees F). The Mt Jagungal summit was reached at 11:15am and they arrived at O'Keefe's Hut (Photo No.8), on the northern slopes of Jagungal, at 12:30pm. They spent the night there after an afternoon return run to Farm Ridge Hut (Photo No. 9).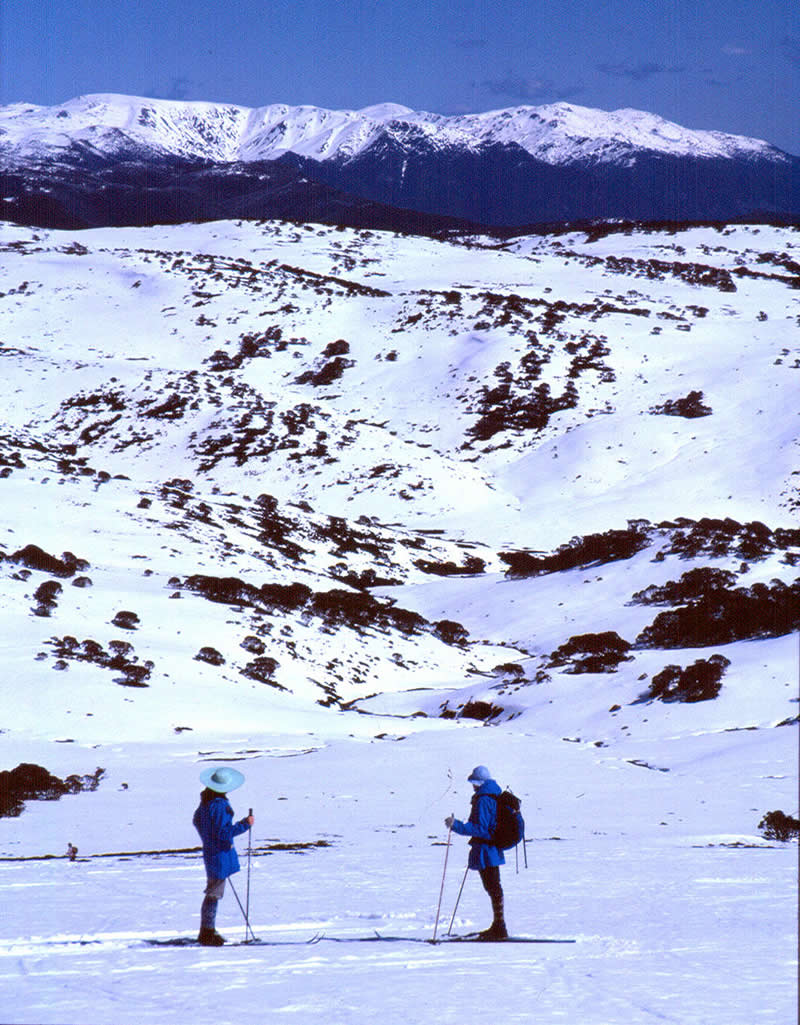 Frank Leyden recorded in his diary that they had used "black wax and blocks" on their skis all day. The "weather absolutely perfect, bright warm sun, no wind all day". Leaving O'Keefe's hut at 9am the next day, they climbed straight up the Jagungal ridge behind the hut, before running down Jagungal's south face (Photo No.10) with the Kosciuszko Main Range in the background. Frank noted "perfect clear warm, sunny day" but "very bad icy snow conditions most of the day making climbing and running very strenuous". Their skis lacked the sharp steel edges of the modern skis.
Skiers on the Jagungal South Face
Photo 10 [Warren Peck, 1987]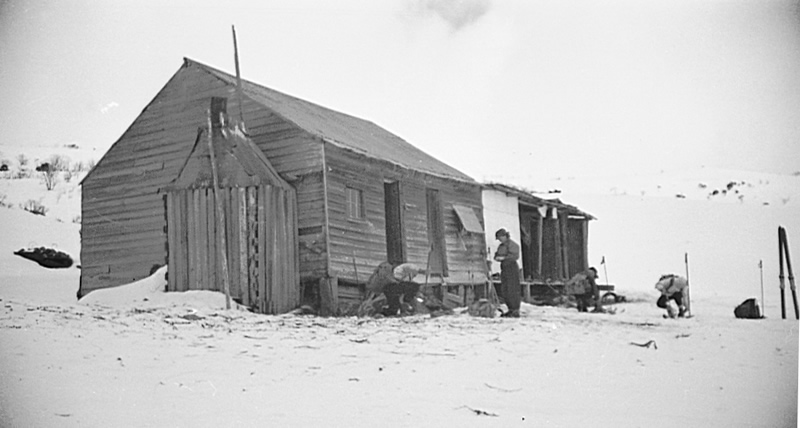 Arriving at Strumbo Hill at 1:30pm, they ran down to Grey Mare Hut, which was reached by 3pm. A cold night was spent in a very draughty hut and they emerged into cloudy, overcast weather (Photo No. 11), with mists coming in from the west. After a few runs down the Grey Mare Range behind the hut, they skied back to Mawson's Hut in 3 hours, and then onto Alpine Hut in just under an hour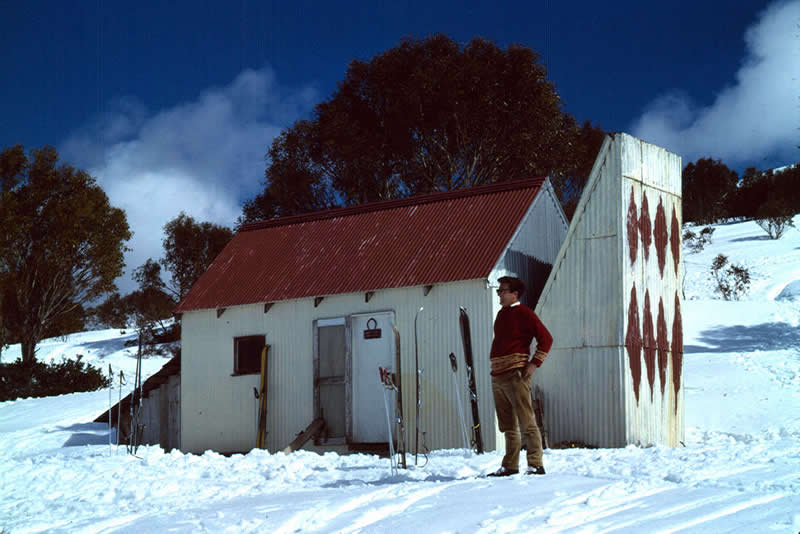 By 1950 the Grey Mare Hut was in such bad repair that the miners built a new hut (Photo No. 12) a little closer to the gold mine.